Recommended Add-Ons
This item:
Honda GX660 Engine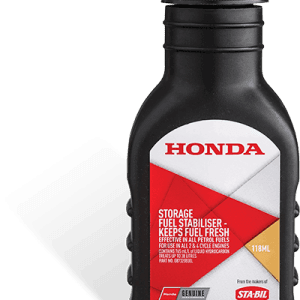 HONDA GX660 ENGINE
Honda's V-Twin range of engines are the cream of the crop, powering Pressure Washers, Water Pumps and Commercial Lawn & Garden Equipment across Australia.
The GX660 V-Twin can also be found in Tillers/Cultivators and other Agricultural Equipment, Generators and in many different applications.
And if it's something more hardcore that you need power for, the GX660 is also used in the Forestry and Construction/Industrial industries.
Key Features
Type: Air-cooled 4-stroke OHV petrol engine, 90 degree V-twin design, horizontal shaft
Bore & Stroke: 2 / 78 x 72mm
Displacement: 688cm3
Compression Ratio: 9.3:1
Net Power: 16kW (21.5HP) at 3600rpm
Maximum Net Torque: 48.3Nm at 2500rpm
Ignition System: Digital CDI with variable ignition timing
Starting System: Electric starter
Recommended Fuel: Unleaded
Lubrication System: Full-pressure
Recommended Oil: 10W/30 API SG
Oil Capacity: 1.9L
Specifications
Dimensions: 429 x 410 x 438mm (T-Type)
Dry Weight: 44.6kg