Honda EM10000 Generator - 9KVA
Recommended Add-Ons
This item:
Honda EM10000 Generator - 9KVA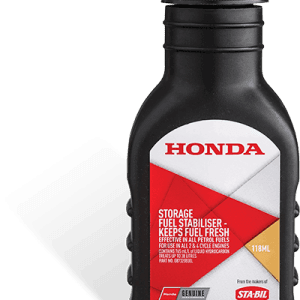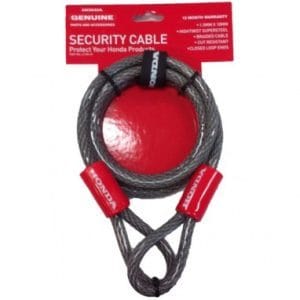 HONDA EM1000 GENERATOR 
Powerful & portable, the EM10000 is Honda's answer to the growing demand for portable electric powered generators.
Delivering a generous 9000W/9KVA, the EM10000 is well suited to worksites, commercial applications and as a reliable home backup unit.
The EM10000 features a 31 litre fuel tank which can run for a lengthy 6.5 hours at 8000W, making it perfect for long days on site where extended power supply is required.
All Honda Generator models are backed by a generous 4-year domestic use & 12-month commercial use warranty for your piece of mind.
Key Features
[one_half]
Engine: GX630H Engine, V- twin cylinder, 4 stroke, 688cc (cubic centimetres), OHV (overhead valve) Decompressor on the camshaft
Rated Voltage: 240V
Rated Frequency: 50Hz
Rated Ampere: AC:33.3 A
Rated Output: (AC): 8.0 kVA
Phase: Single Phase
Voltage Regulation: Digital AVR (Automatic Voltage Regulator)
Fuel Type: Unleaded Fuel (octane rating 86 or higher)[/one_half]
[one_half_last]
Fuel Tank Capacity: 31 Litres
Operating hours at rated load: Approx 6.5 hr
Fuel Consumption at rated load: Approx 4.8 L/h
Cooling System: Forced air
Ignition System: C.D.I (Capacitor Discharge Ignition) type magneto
Air Cleaner: Dual element type
Lubrication System: Forced Feed
Oil Capacity & Type: Without oil filter 1.5 litres, With oil filter 1.7 litres Honda SAE10W-30[/one_half_last]
Specifications
Dimensions: 973mm x 552mm x 695mm
Dry weight: 162.3 KG